How to make your CV standout (with practical examples)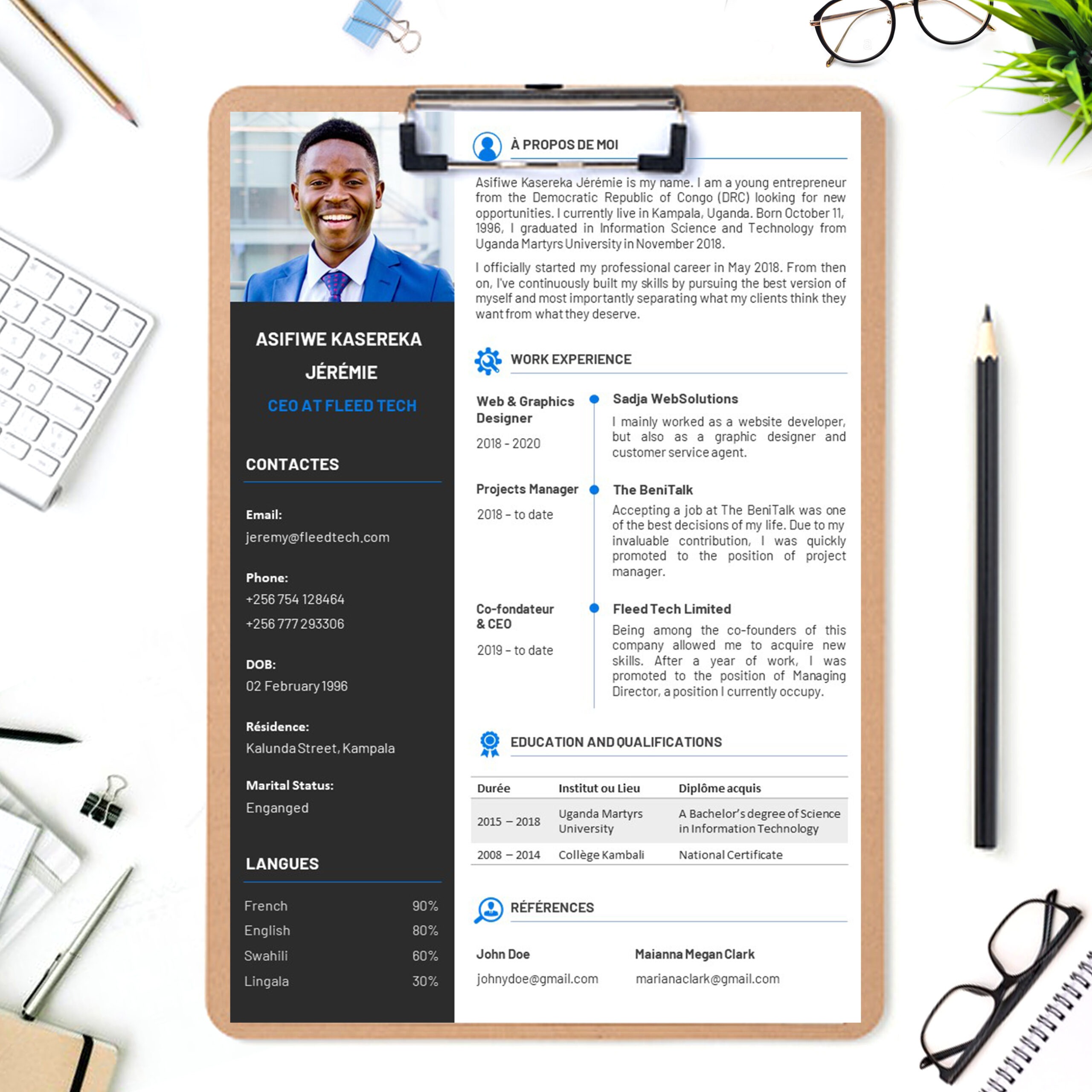 I found a lot of really good stuff in Florence's CV (Not real name) last week, but even I, if I were a hiring manager, I would not hire someone whose CV looked like Florence's. What was the problem?  I quickly realized that it is possible to have all the qualifications, but still miss out on the job, simply because the CV is not organized and well presented. She had credentials and expertise, but the weird document she was using was plain chaotic. When I had finished working on it, she thanked me and added, "I am confident that I will land this Job" I concluded that I really needed to share with you the various methods that can help you make your CV stand out and boost your confidence while applying for any Job in your sector after realizing how much confidence someone receives simply by looking at their CV. 
What was the problem in Florence's CV?
First, Irrelevant information
Florence's CV included a lot of irrelevant information such as, Work history that is outdated or unrelated to the position she was going for. If you have work history that is either unrelated to the position you're applying for or dates back a long time, you might want to leave it off your resume. Aim to highlight current and pertinent experiences that demonstrate your suitability for the position. Including irrelevant work experiences, hobbies, or skills can clutter your CV and divert attention from your core qualifications. Focus on relevant experiences that align with the job you're applying for.
Second, Long text sentences
Florence's CV was full of long and irrelevant paragraphs, A resume should be simple to scan and read to deliver information in a simple and succinct manner, avoid using lengthy paragraphs and instead use bullet points. Make sure that recruiters can easily and swiftly browse through your CV. Long passages of text can be intimidating and prevent readers from understanding crucial information. Instead, use a format that includes bullet points to make the material clear, short, and easy to understand. Your credentials and accomplishments will be more noticeable to potential employers in this way.
Check out free power point CV templates here https://thebenitalk.com/shop/
Third, Irrelevant skills
Only include qualifications that are directly applicable to the post for which you are applying. Including skills that are unrelated to one another could be puzzling  and many employers don't have time to read rubbish. Now, I did not speak with Florence prior to reading her CV, but trust me, when I read her CV, it gave me a first impression of a very disorganized person. Get it? Consequently, there is already an issue and a significant chance of losing the job. Florence's CV was so neglected that a hiring manager would question, "If this person does not even have time to organize her own CV, how will she be able to organize my company?" That is very dangerous
Fourth, Grammatical errors
Always check your CV for spelling, grammatical, and punctuation problems. If you're writing in the third person, especially, use the right verb tense and be consistent. Use a spellchecker to spot errors, and if possible, Ask a friend, mentor, or career expert to check your CV for faults, and you might want to read it aloud to see any uncomfortable language. For Florence, it was a different situation; there was nothing to be checked for grammatical faults because the CV itself was chaotic from the start and gave the impression that everything was in disarray. Just imagine she submitted it without it having to be checked out first.
Some of these items are occasionally overlooked, especially when you are pressed by time and your resume is required while you haven't even had a chance to start writing it. Making your resume stand out requires always keeping these points in mind.
A seemingly insignificant detail may make a huge effect.